Reviewed on October 12th, 2008 by Dina
A good Belgian restaurant in the middle of Paris. The moules marinieres, mussels in a white wine sauce, were cooked perfectly. The chunky chips were great too but what made them even tastier was the thick good quality mayonnaise. The bread that was served was freshly cut from the baguettes!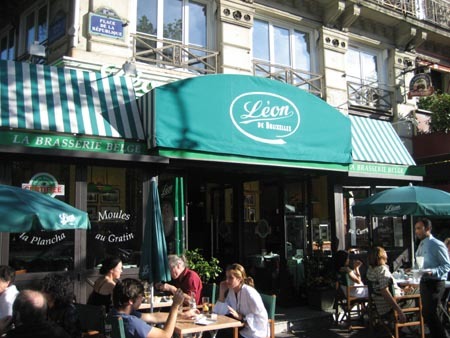 To finish the meal, the pistachio ice cream was nice. The waiter tried to convince me to have two scoops of ice cream (another flavour), but wasn't disappointed when I settled for the one scoop. The cafe creme (latte) was good too.
Leon de Bruxelles. 8 place de la Rupublique, 75011, Paris
Rating: